Jeg er glad for, at kunne åbne Personal Space med møbler fra et så spændende miljø som filmsettet fra "50 shades of Grey". BRABBU, Boca do Lobo og Delightfull er nogle af de brands, der har leveret interiør og wow-faktor til Christians Greys lejlighed.
Grunden til at jeg har valgt at arbejde med disse brands er dog først og fremmest at jeg synes, de har helt fantastiske designs, der skiller sig ud og som jeg personligt er vild med.
BRABBU designer og producerer møbler der fortæller historier fra naturen og verden omkring os. Det er et brand, der bringer naturens intensitet, kraft og power til en urban livsstil. Med BRABBU får du ikke bare et flot design, men noget der stemmer overens med dit eget rum og din livsstil. Loftslampen på billedet nedenfor hedden VELLUM og har været en del af filmsettet "50 shades of Grey" i den væghængte udgave.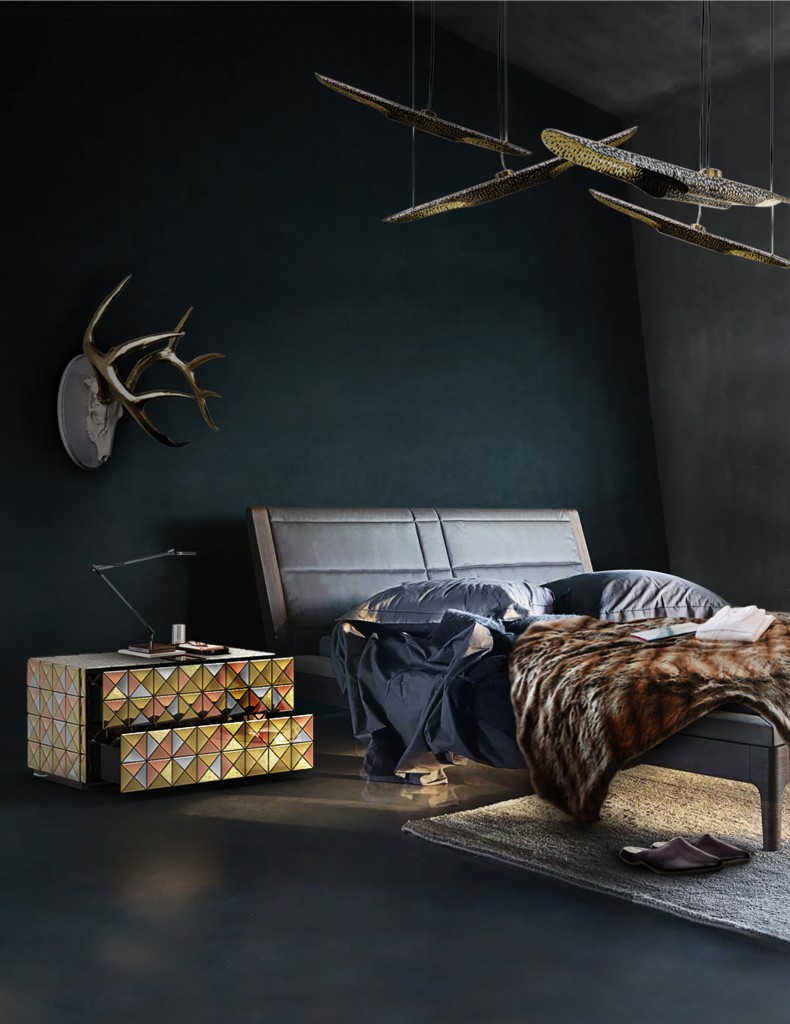 Boca do Lobo designer og fremstiller eksklusive high-end møbler; på samme tid innovative og håndværksmæssigt upåklagelige. Alle møbler er håndfremstillede og der anvendes et spændende mix af traditionelle og nye teknikker og materialer, såsom transparent billak på bladguld. De er kendetegnet ved at stort set alt kan tilpasses efter ønske. Sengebordet PIXEL, der kan ses på billedet, er et eksempel på Boca do Lobos håndværk og innovative design.
Delightfull laver lys i form af markante lamper med en blanding af vintage-feel og designmæssig innovation. De sofistikerede og individualistiske og mange af dem er inspireret af art deco stilen, som jeg har en svaghed for. Det afspejler sig især i brugen af sort og guld og i de geometriske linjer.
Alle tre brands designes og produceres i Portugal. Alle møbler fremstilles pr. ordrer og der er omfattende muligheder for at tilpasse hvert enkelt design.